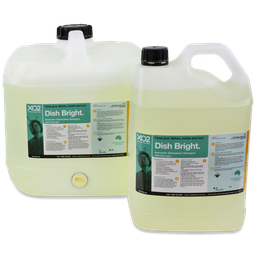 XO2® Dish Bright - Automatic Dishwasher Detergent with Descaler
Dish Bright
I love your dishes inside and out.
XO2® Dish Bright is a premium detergent for automatic dishwashing machines. It is a precise formulation which carefully balances the caustic alkalinity content with water softening agents, scale prevention chemistry and wetting agents to give an efficient and effective clean with each wash cycle.
XO2® Dish Bright's 'No Scale Advantage' has made it famous. Even in the most severe hard water areas, Dish Bright will dramatically reduce scale development, significantly reducing dishwasher machine repairs, maintenance and downtime.
Where to use.
XO2® Dish Bright is ideal for machine dishwashing of… 
• Dishes, crockery and cutlery.
• Pots, pans and crates.
• General glassware, mugs and cups.
XO2® Dish Bright is designed for use with precision dosing systems on commercial dishwashers including venturi driven dosing systems and electronic pump type dispensers. It's ideally suited for both single cycle hooded machines and large conveyor/tunnel type dishwashers.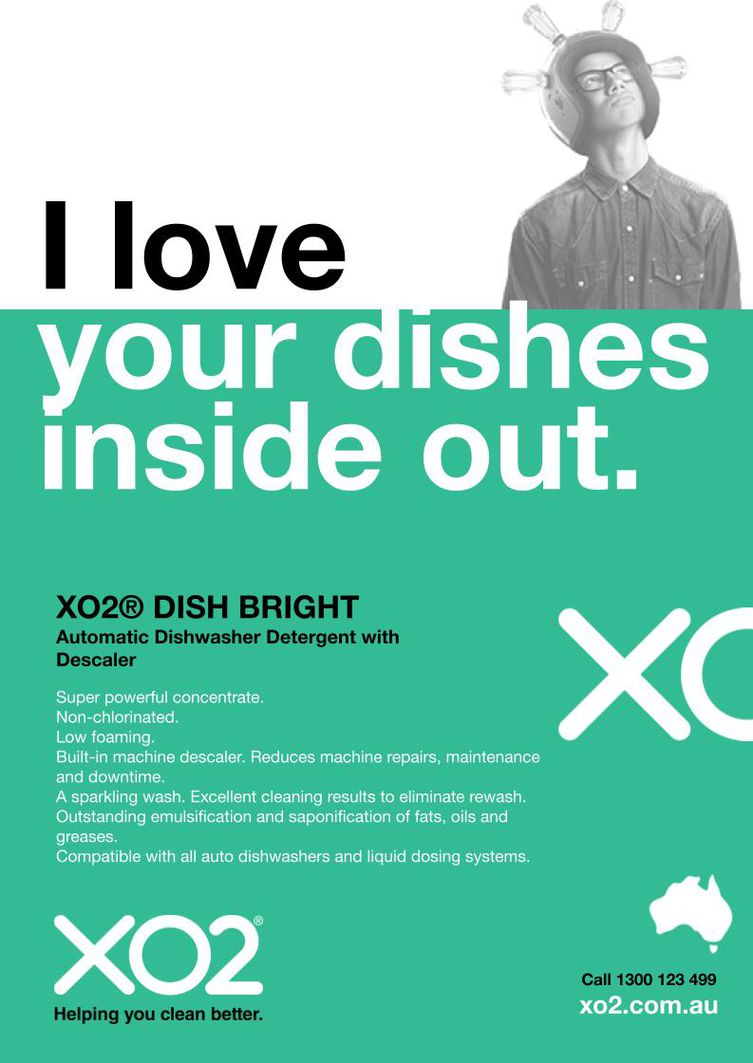 The benefits
• Super powerful concentrate.
• Non-chlorinated.
• Low foaming.
• Built-in machine descaler. Reduces machine repairs, maintenance and downtime.
• A sparkling wash. Excellent cleaning results to eliminate rewash.
• Outstanding emulsification and saponification of fats, oils and greases.
• Compatible with all auto dishwashers and liquid dosing systems.
• Built in corrosion inhibitors. Protects machine and fine crockery.
• Boosted by 'easy-rinse' chemistry.
• Approved for use in food processing establishments.
• Designed to achieve maximum results in hard water conditions.
• 100% cruelty free and never tested on animals.
• Australian made and owned.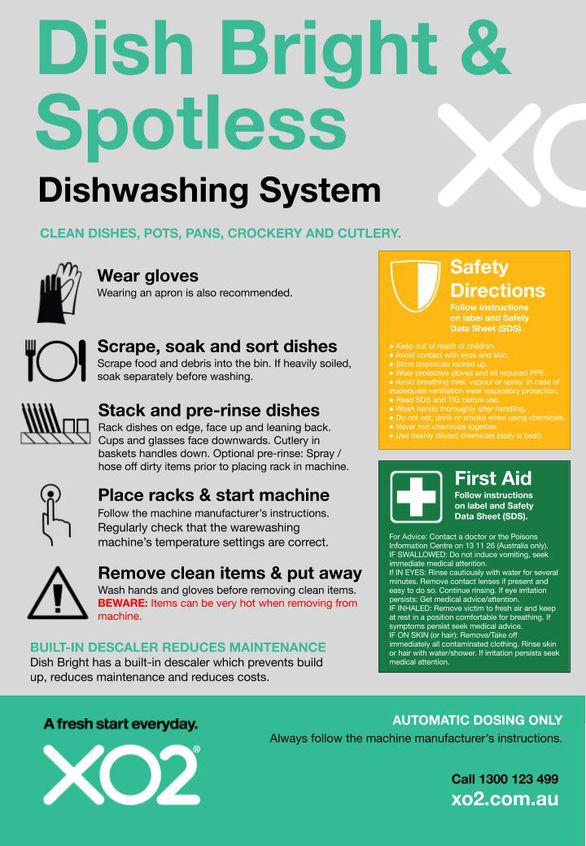 Handy wall charts for easy to follow instructions and better safety.
Alternative Products
This is a preview of the recently viewed products by the user.
Once the user has seen at least one product this snippet will be visible.
Recently viewed Products