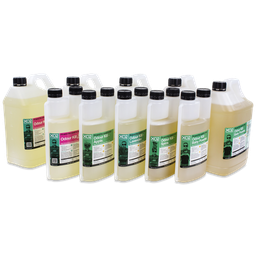 XO2® Odour Kill - High Performance Odour Eliminator
Odour Kill
I'll send the smell to hell.
XO2® Odour Kill is best in class for the removal and treatment of bad odours. It contains our premier breakthrough odour control treatment technology… SmellTec.  It quickly destroys odours and smells at the source. 
XO2® Odour Kill is available in the following fragrance options...
• Zero (Fragrance free)
• Apple
• Spice
• Lavender
• Baby Powder
Where to use.
XO2® Odour Kill can be used indoors and outdoors in multiple applications. Use it in a bottle, bucket, tank or fogger/sprayer. XO2® Odour Kill destroys the toughest odours caused by organic waste, curries, urine, faeces, sewerage, pets, flooding, smoke and more.
XO2® Odour Kill is suitable for use on wool and synthetic fibres, natural stone, concrete, tiles and grout, laminate, timber, vinyl, metal, stainless steel, enamel, ceramic, glass, chrome, painted surfaces, mirrors, porcelain, epoxy / sealed surfaces, plastic and almost all washable surfaces.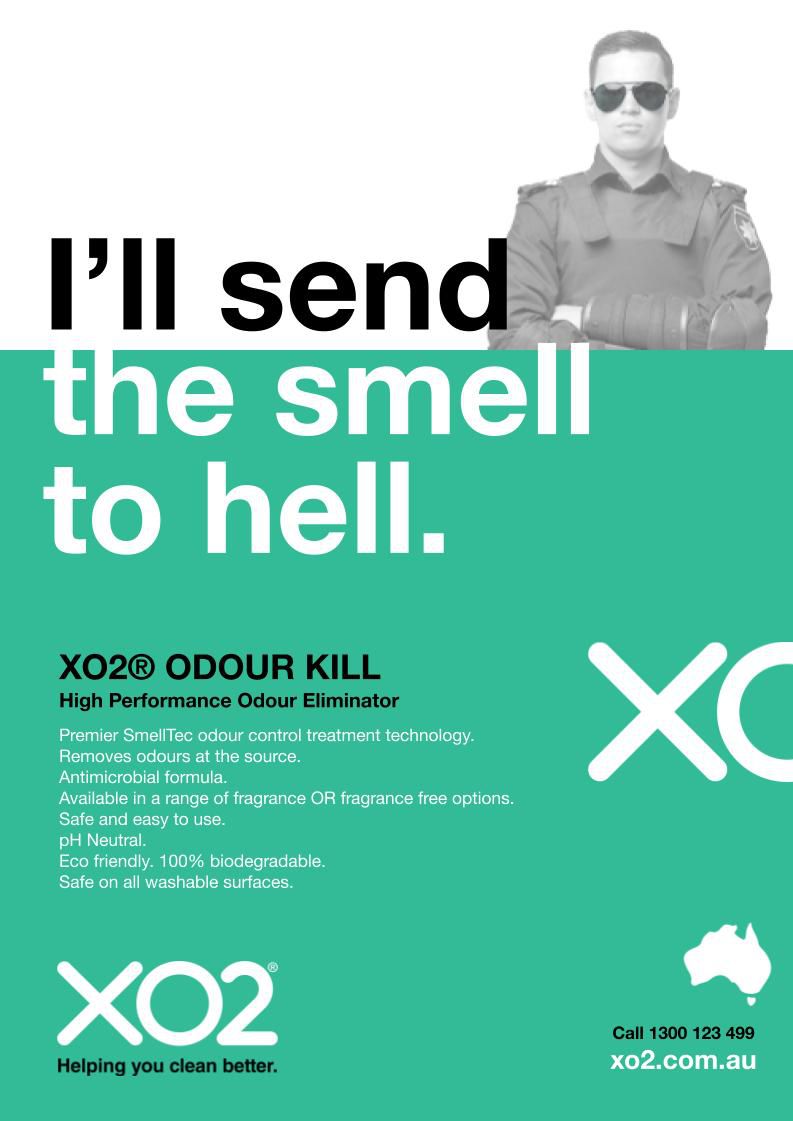 The benefits
• Premier SmellTec odour control treatment technology.
• Removes odours at the source.
• Antimicrobial formula.
• Available in a range of fragrance OR fragrance free options.
• Safe and easy to use.
• pH neutral.
• Eco friendly. 100% biodegradable.
• Safe on all washable surfaces.
• 100% cruelty free and never tested on animals.
• Septic Safe.
• Australian made and owned.
Handy wall charts for easy to follow instructions and better safety.
Blog
How to quickly calculate cleaning chemical dilution rates and ratios.
Working out the dilution rate for cleaning chemical concentrates can be difficult at times. Especially if you're new to diluting chemicals with water. In this video, learn how to work out exactly how much concentrate you will need in your sized bottle, bucket or tank?
This is a preview of the recently viewed products by the user.
Once the user has seen at least one product this snippet will be visible.
Recently viewed Products