XO2® Stealth Backpack Vacuum with Carpet Pro Package
$ 

495.00

$ 
495.00
$ 

450.00
Stealth
More power. More Comfort. Faster Cleaning. Less Effort.
Let us introduce you to Stealth, the most powerful and lightest backpack on the market. We know that power and weight is the big thing for professional cleaners but so is reliability. Most Stealth vacuum cleaner clients are experiencing savings on repair costs of up to a 85% due to it's clever reduction in parts by 30%.
Where does The Stealth Backpack Vac work best?
Stealth is a multi-surface backpack vacuum designed for carpet, upholstery and hard floor use. It is also great for detailing all those nooks and crannies like window tracks and skirting boards. It excels in commercial, industrial and domestic applications on all types of surfaces including....
• Long Pile Carpet
• Short Pile Carpet
• Upholstery.
• Vinyl.
• Tiles..
• Timber (Polished & Unpolished.)
• Marble & Natural Stone (Polished & Unpolished.)
• Porcelain.
• Polished Concrete.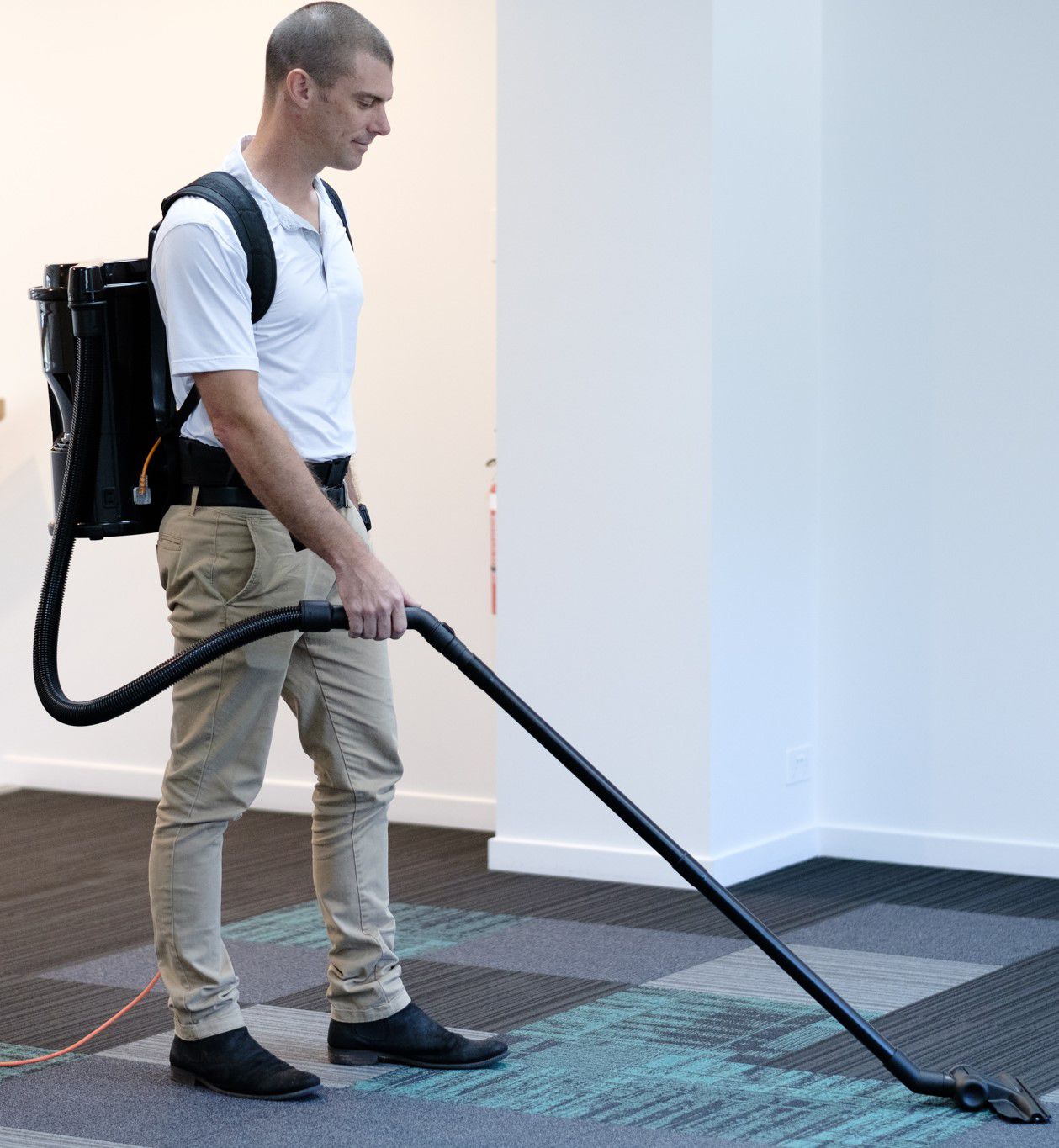 The benefits
• Super lightweight (4.06kg.)
• Huge suction power (42 litres per second.)
• Clean fast (100m2 in 8.2 minutes.)
• Low Centre Weight Of Gravity. Sits low on the back so weight is on the hips.
• Air exhausts up and away from the operator improving comfort, keeping you cooler and not blowing paper off desks.
• Ergonomic back support, shoulder and waist harness design provides greater operator comfort, reduces fatigue and encourages good upright posture.
• Designed for large facilities (brilliant at home too.)
• Includes a full professional accessory pack PLUS carpet & rug turbohead.
• Hospital quality filtration.
• Feel fantastic during and after use.
• Cleverly designed with 30% less parts.
• Instaswap cord design with cord restraint saves on maintenance and repair costs.
• Australian made and owned.
• 2 Year Warranty.
Limited availability (only 100 made per month)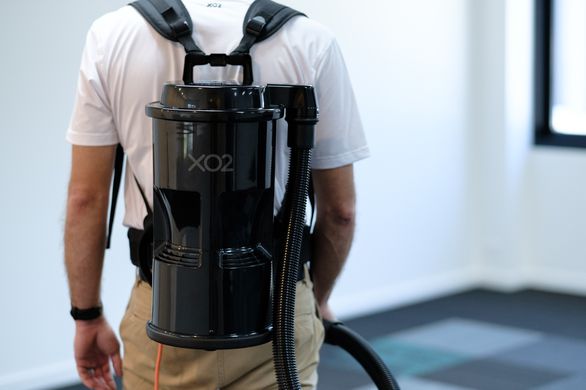 The Stealth is not just lightweight & reliable... it's fast!
These average vacuuming times are based on test results over a 100m² floor area.
Stealth Backpack Vacuum
8.2 minutes per 100m2
Commercial Pull Along Vacuum
24.5 minutes per 100m2
Commercial Upright Vacuum
26.5 minutes per 100m2
What's included in the box?
1 x XO2® Stealth Backpack Vacuum Cleaner
1 x Brushing Turbohead Floor Tool  
1 x 20 Metre Premium Power Cord  
1 x Piggy Back Instaswap Short Cord
1 x Reusable Cloth bag
2 x Disposable Synthetic Dust Bags (1 fitted.)
1 x Dust Bag Ring (Holds the disposable bag in place.)
1 x Intake Filter
1 x Low Profile Floor Tool (Great for carpets and hard floors)
1 x Lightweight Rust Free Aluminium 2-Piece Wand
1 x Hose Assembly (includes hose, connector and elbow)
1 x Dusting Brush
1 x Crevice Tool
1 x Upholstery Tool
1 x Operation Manual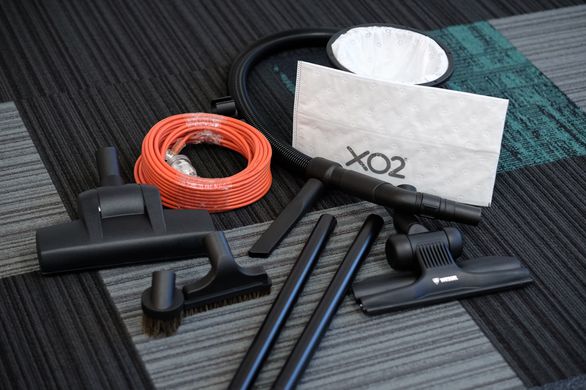 Includes Carpet/Rug Pro Turbohead!
• This brushing tool makes your vacuuming even faster again.
• Specifically designed for carpets and rugs.
• There's no cords or electric motors, so it's easy to take on and off the wand.
• It's unbelievable at picking up hair and cotton.
• Cleans deep into the pile, removing fine dust and dead skin.
• Popular for professionals to use before they steam clean carpets.
• It's super lightweight and easy to use.
Many clients leave their Stealth Turbo Tool on permanently. And you heard right, the power of the Stealth is so intense that it's strong enough to turn the brushing head brilliantly with just its suction… there's no electric cord required to run this turbo head.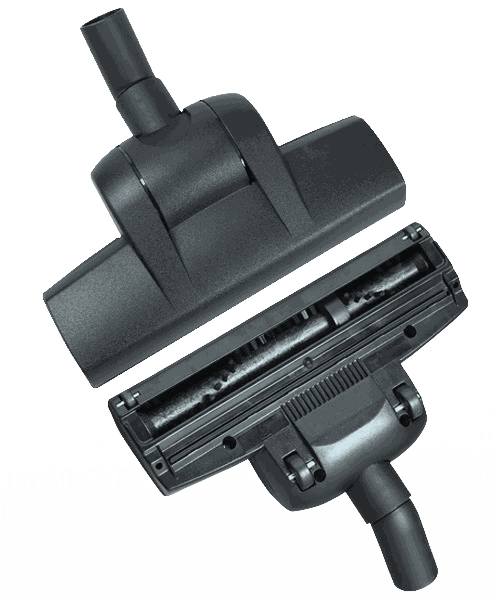 Operator / Parts Manual & Wall chart
Handy manual and wall chart for easy to follow instructions and better safety. Click the image to grab one!
Blog
Here's How To Use A Backpack Vacuum Cleaner.
Backpack vacuum cleaners are great for productivity. You can vacuum larger floor areas in significantly faster times with a backpack vac. But how do you get the most out of this type of vacuum? In this guide, you'll discover how to use your backpack vacuum cleaner safely and efficiently. We're going to outline very simply how to work faster and get better results while avoiding risk and injury.
Alternative Products
This is a preview of the recently viewed products by the user.
Once the user has seen at least one product this snippet will be visible.
Recently viewed Products