So you need some garbage bags. Sounds easy enough, right?
Not always. As I'm sure you're well aware, there is a huge variety of bin bags available these days and it can be a little confusing when it comes to deciding which ones to go for. Although it might not sound that important, having the wrong bin bag for the job can leave you with a range of problems, from rubbish overflow and torn bags to bad smells and even property theft. To make this all-important task a little bit easier (and less stinky), let's take a look at 5 of the top things to keep in mind when choosing bin liner bags for your business.


1. Size
Not too small, not too big, your bag needs to be just right! Cross check your bin size with the dimensions of the bag. How many litres the bag and bin are helps you to match them but the dimensions are a better indicator. Make sure you allow at least 10cm extra height for overhang and ease of tying the bag off when emptying.
At XO2 we have 4 categories of garbage bag sizes...
a. Kitchen Tidy Bags (18L - 36L)
b. Garbage Bin Bags (45L - 90L)
c. Garbage Bin Bags (120L - 150L)
d. Garbage Bin Bags (240L - 360L)


2. Colour
When choosing bin bags, colour may seem insignificant but it's important that you select a colour that suits your requirements.


Colour Tip #1
If you are unfortunate enough to have staff that are stealing stuff via garbage bins, select clear bags. It is also the right choice if you need to see what you are carrying from a washroom for example... like when addicts dispose of sharps in the general waste bin!


Colour Tip #2
If you have dark coloured bins, go for a black bag.


Colour Tip #3
If you are environmentally conscious and you want to show it, select green EPI bags.


3. Thickness
A great way to gauge the quality of a bag and its suitability to your waste is to look at the thickness specification. Plastic thickness is measured in microns 'um'. A heavy duty bag will come in at around 30 microns. Light duty will around 20 microns and Super Dooper Extra Heavy Duty will be around 45 microns.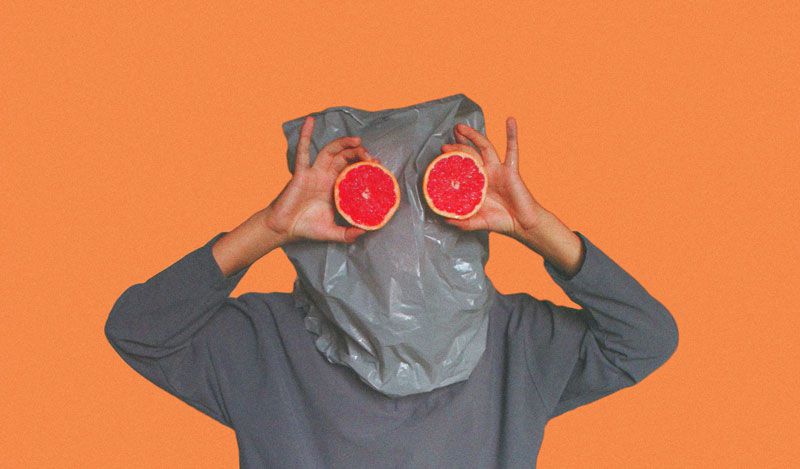 Resist the urge to do this.


4. Plastic material
'What rubbish do you put in your bins?' Materials can be divided up into 4 main types…
LDPE (low-density polyethylene)
LDPE (low-density polyethylene) is the most commonly used bag in the market. It is ideal for mid to heavyweight applications in restaurants, clubs, hotels, hospitals and councils. They are stretchy which is helpful for fitting it to bins and tying off knots. LDPE also has the best puncture and split resistance. This is because the molecular structure of the film is such that it holds together better around a puncture allowing a user to get it out of the bin with less spillage than the HDPE might otherwise do. LDPE is XO2's most popular spec amongst its clients and is available in the most colour, size and thickness options.


HDPE (high-density polyethylene)
HDPE (high-density polyethylene) is ideal for light to mid-weight general waste applications in washrooms and offices. The plastic is crinkly and has minimal stretch. Virgin grade HDPE can handle some serious weight! What it doesn't cope with very well are sharp waste items. If an HDPE bag is punctured, split or compromised it will tend to tear in a straight line up or down the bag (a bit like tearing a sheet of paper.)

EPI (Environmental Products Inc)

EPI (Environmental Products Inc) plastic is totally degradable plastic. It is available in LDPE and HDPE. Whilst they are not known for being heavy duty, they are environmentally friendly and they have the EPI logo and green colour to prove it. Learn more about environmental garbage bags here... Recyclable & Degradable vs Biodegradable Garbage Bin Liner Bags. What's The Difference?


All Purpose
This is a blend of plastics built for price. The material gives you a combination of the benefits of LDPE and HDPE, however, it all depends on the quality of the plastics and manufacturing process. We've seen some shockers! They are good for light to medium weight applications and are suitable for a broad range of general waste applications.



5. Quality
You can tick all the above boxes but if the quality of the bag is compromised, then you will have blow-outs! You also get the benefits of easy dispensing packs and rolls when you go with the quality option. It all boils down to the quality of the materials used as well as the manufacturing process. Don't fall into the price trap. The age-old rule of 'You get what you pay for' definitely applies to garbage bags.


If you haven't "BIN" to our website's Waste & Recycling (Bins & Bags) section, you really should :) XO2 helps make the temporary storage and final disposal of waste simpler, safer, faster and way less stinky!