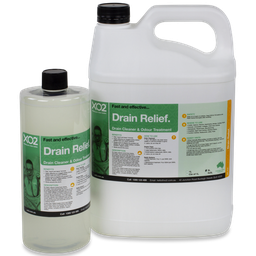 XO2® Drain Relief - Drain Cleaner & Odour Treatment
Drain Relief
Fast and effective...
So many odours come from drains and traps. How annoying! But don't be annoyed anymore, just grab some of this stuff!
XO2® Drain Relief utilises a breakthrough formula comprising of core pro-active bacteria and enzyme derived chemistry. It's a fast acting and safe cleaner and treatment that really works! All you need to do is apply it to the problem area and the pro-active bacteria and enzymes will go into a feeding frenzy!
XO2® Drain Relief breaks down and digests the problem which is causing the blockage and/or nasty odour (oil, grease, fat, scum, soap build up, complex proteins, organic solids.)
Give our hungry little fella's something to eat the bacteria and organic matter that is causing the smell and/or blockage.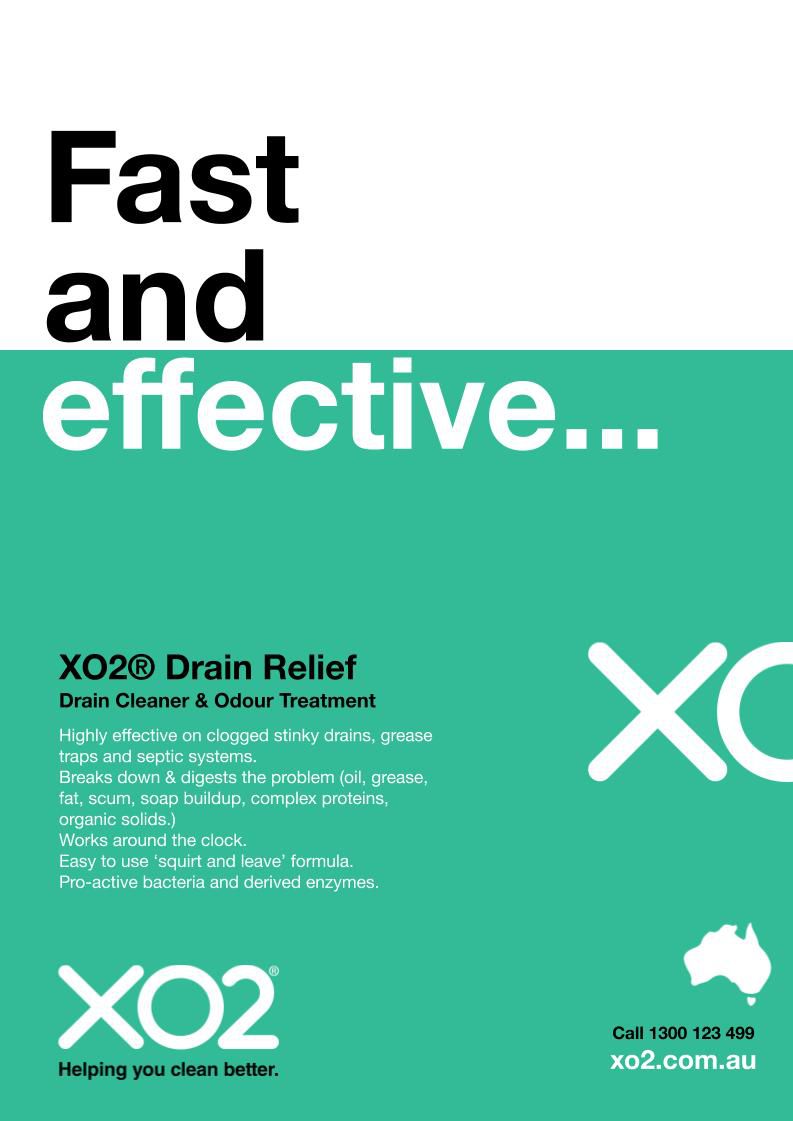 The benefits
• Highly effective on clogged stinky drains, grease traps and septic systems.
• Breaks down & digests the problem (oil, grease, fat, scum, soap buildup, complex proteins, organic solids.)
• Works around the clock.
• Easy to use 'squirt and leave' formula.
• Pro-active bacteria and derived enzymes.
• Safe to use on hard washable surfaces (including chrome.)
• High surface penetration. Super wetting technology.
• Zero carcinogens.
• Septic safe.
• Eco-friendly. Biodegradable.
• 100% cruelty free and never tested on animals.
• Australian made & owned.
Handy wall charts for easy to follow instructions and better safety.
Blog
How to quickly calculate cleaning chemical dilution rates and ratios.
Working out the dilution rate for cleaning chemical concentrates can be difficult at times. Especially if you're new to diluting chemicals with water. In this video, learn how to work out exactly how much concentrate you will need in your sized bottle, bucket or tank?
This is a preview of the recently viewed products by the user.
Once the user has seen at least one product this snippet will be visible.
Recently viewed Products