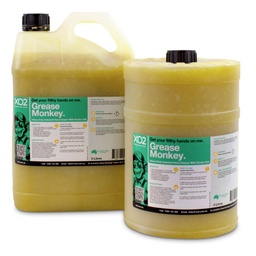 XO2® Man Hands - Citrus Hand Cleaner With Grit
Man Hands
Get your filthy hands on me.
XO2® Man Hands is a fast acting premium industrial hand cleaner with natural orange oil and added scrubber beads. The added scrubbers gently remove ingrained dirt and soils by massaging the skin. XO2® Man Hands is designed for everyday heavy duty use and it quickly removes grease, grime, oils, tar, bitumen, resins, glues, paint and printers ink without damaging your skin. Being pH balanced, it is great for your skin yet more than powerful enough for fast and effective industrial hand washing.
Where to use.
XO2® Man Hands is ideally suited to cleaning hands in workshops, factories, maintenance departments, automotive, farms, marine, mining, industry and all heavy duty hand cleaning environments. XO2® Man Hands industrial hand soap is recommended as a premium industrial hand cleaner for use with a suitable hand pump.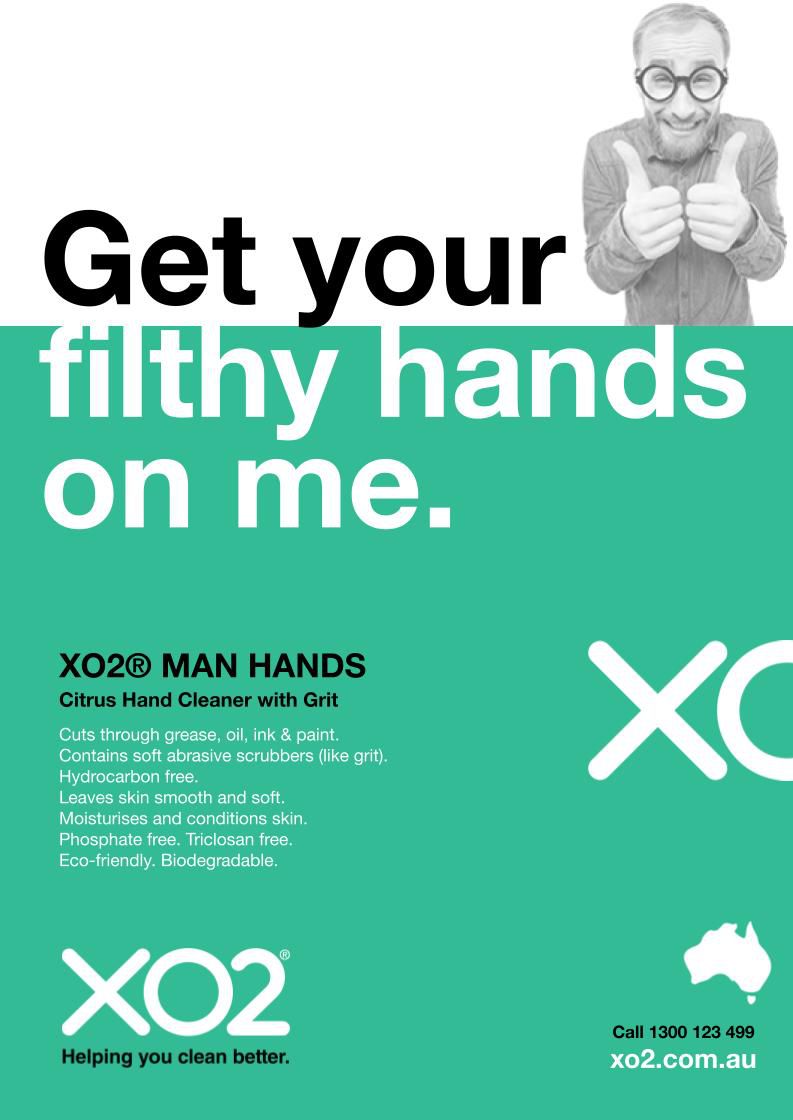 The benefits
• Cuts through grease, oil, ink & paint.
• Contains soft abrasive scrubbers (like grit).
• Hydrocarbon free.
• Leaves skin smooth and soft.
• Moisturises and conditions skin.
• Phosphate free. Triclosan free.
• Eco-friendly. Biodegradable.
• Great for everyday heavy duty use.
• Septic and bio-cycle safe.
• Prevents skin from becoming dry, rough and lifeless.
• Safe to use. Non-toxic. Non-corrosive.
• Natural orange oil fragrance leaves skin smelling fresh.
• Safe to wash down waterways, no plastic beads used in the formula.
• 100% cruelty-free and never tested on animals.  
Ingredients: Thickening agent, d-limonene, antibacterial agent, water softeners, safe grease-cutting agents, moisturiser, environmentally friendly grit scrubbing granules, orange fragrance, water.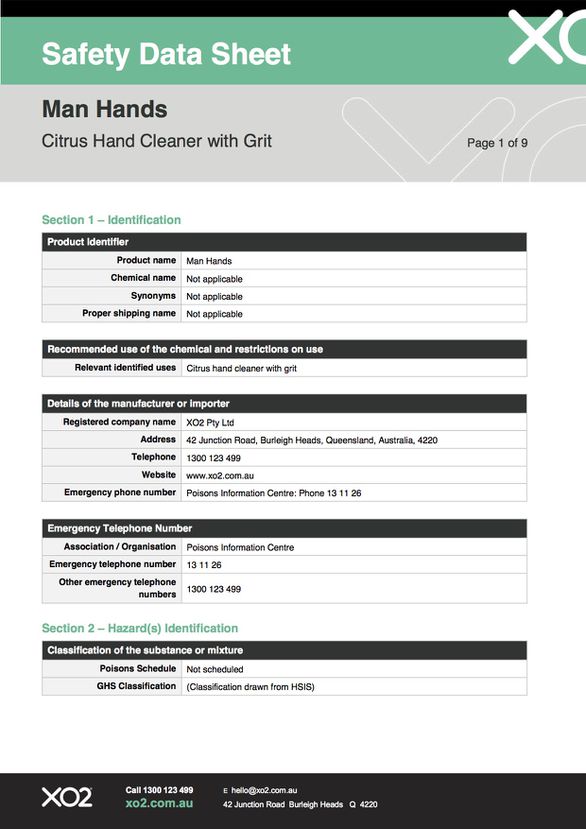 Handy wall charts for easy to follow instructions and better safety.
Blog
Hand Hygiene Saves Lives. The Training Guide.
Hand washing is considered to be the most important single measure in preventing the spread of disease. This guide explains how to wash and sanitise your hands in a way that protects you from disease and viruses. It also covers why hand hygiene is so important and how to encourage better hand hygiene practices in your workplace.
This is a preview of the recently viewed products by the user.
Once the user has seen at least one product this snippet will be visible.
Recently viewed Products