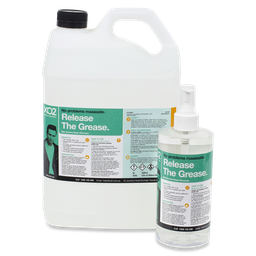 XO2® Release The Grease - Wet Solvent Stain Remover
Release The Grease
No problems maaaaate.
XO2® Release The Grease is a high performance specialty stain remover. It utilises a high tech blend of solvents and emulsifiers to work fast on a multitude of stains including paint, oil, grease, gum, adhesive, wax, pen, tar, lipstick, crayon, shoe polish, nail polish, ink, food oils and more.
Where to use.
XO2® Release The Grease is suitable on all carpet types as well as being very popular for use on suitable upholstery and in the laundry. Release The Grease has also become popular amongst hard surface and stone professionals as it removes the same stains as it does on carpet with the added advantage of being clear and having great penetration, without damaging the surface. Do not use on plastic, painted, acrylic or other solvent sensitive surfaces. This product can permanently damage some carpet backings (especially bitumen backed carpets), hard floor sealers and polymer coatings.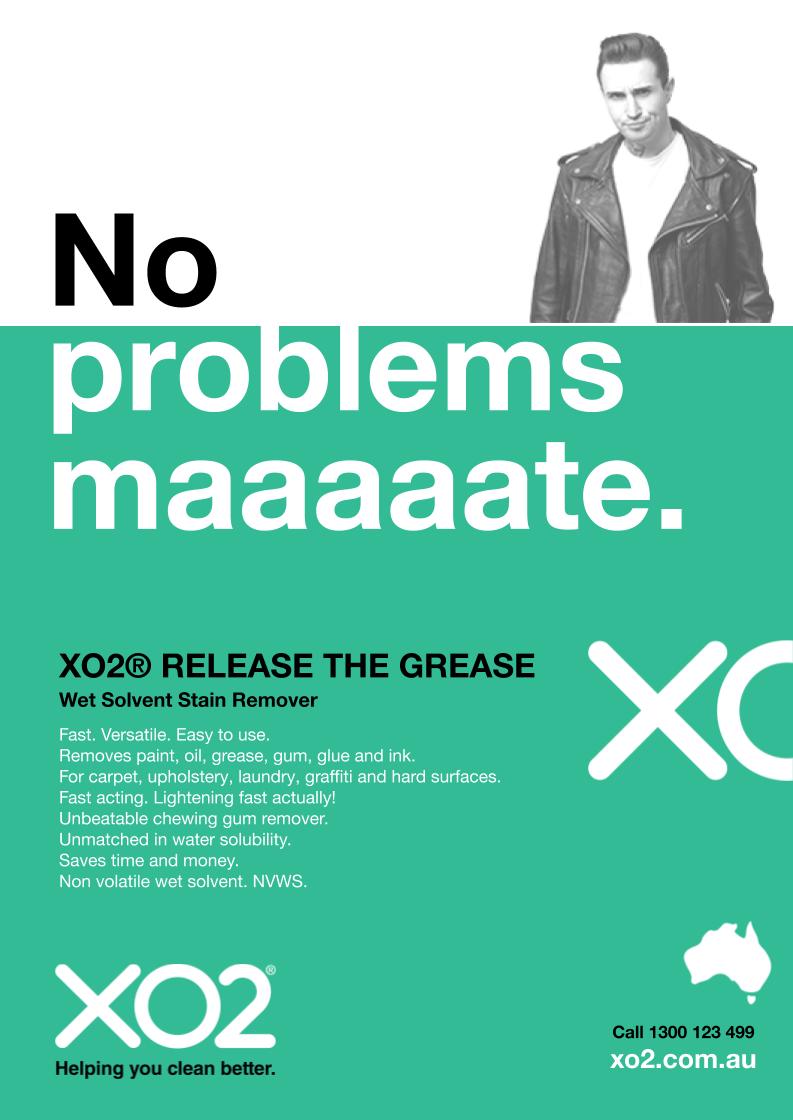 The benefits
• Fast. Versatile. Easy to use.
• Removes paint, oil, grease, gum, wax, adhesive, glue, ink and tar.
• For carpet, upholstery, laundry, graffiti and hard surfaces.
• Fast acting. Lightening fast actually!
• Unbeatable chewing gum remover. Penetrates and releases gum quickly.
• Unmatched in water solubility. Stains are quickly and easily removed with water.
• Saves time and money.
• Outstanding customer comments and feedback.
• Ready to use. No mixing required.
• Non volatile wet solvent. NVWS.
• Australian made and owned.
Handy wall charts for easy to follow instructions and better safety.
This is a preview of the recently viewed products by the user.
Once the user has seen at least one product this snippet will be visible.
Recently viewed Products