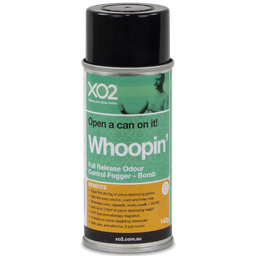 XO2® Whoopin' - Full Release Odour Control Fogger - Bomb
Whoopin
Open a can on it.
When all else fails, open a can of XO2® Whoopin on it! This odour bomb will blow your mind! 
To remove bad odours, you need to find the source and deal with it. But what if you can't find the source? Or what if the source of the odour is actually the entire space... like when someone has done a big curry cook up!
With XO2® Whoopin, it doesn't matter anymore! Just shut down the smelly area, activate the can and get out! The can releases a super fine dry fog of odour destroying genius. The fog travels into every crevice, crack and hidey hole. It is kind of like letting a bomb off!
The benefits
• Super fine dry fog of odour destroying genius.
• Gets into every crevice, crack & hidey hole.
• Eliminates curry, cigarette, musty smells + MORE!
• Gets up to 170m3 of odour destroying magic!
• XO2® Luxe aromatherapy fragrance.
• Safe, easy, effective. It just works!
• Contains no ozone depleting chemicals!
• Compact 142g can.
• Professional odour control bomb.
• Ingredients: Acetone, n-Butane, Propane, Essential oil blend.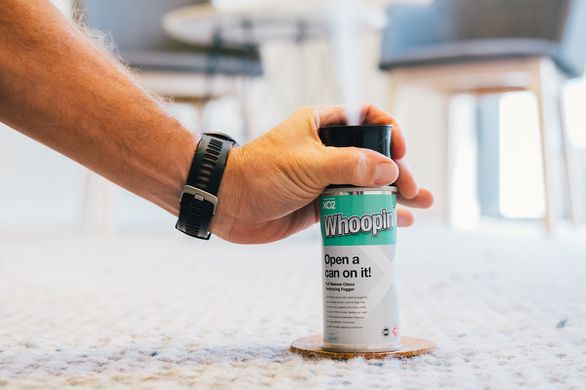 This is a preview of the recently viewed products by the user.
Once the user has seen at least one product this snippet will be visible.
Recently viewed Products